Learn Accountancy the easy way
Accounting Simplified provides easy to understand accounting lessons for students, professionals, teachers, and entrepreneurs explained with practical examples and Interactive Questions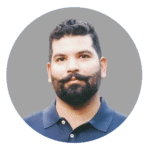 Ammar Ali is an accountant and educator. He loves to cycle, sketch, and learn new things in his spare time.
Your resources are of great benefit to accountancy students as they are simple to understand and apply. Thank you for your help!
Thank you for providing this website! It has helped me immensely in my financial accounting class.

Students have read our lessons